Hier hatte ich euch ja schon davon berichtet das ich mir für diesen Herbst unbedingt Chelsea Boots zulegen wollte. Und es wird niemanden groß überraschen das ich dies in den letzen Wochen getan habe. Nachdem ich lange über die Farbwahl gegrübelt habe wurden es dann schwarze, schlichte Boots.
Tatsächlich finde ich braune unwesentlich schöner, jedoch passt schwarz einfach besser zu meinem Schrankinhalt und zu meinem neuen Mantel. Und somit stiefel ich jetzt seit zwei Wochen mit diesem Modell durch meine kleine Welt. Und verliebe mich mit jeden Schritt mehr in den Herbst. Langsam hat mein kleines stures Köpfchen akzeptiert das der Sommer jetzt wohl weg ist. So ganz einsehen will ich es jedoch nicht, so freu ich mich wirklich darauf in einer Woche in der Türkei in der Sonne zu liegen.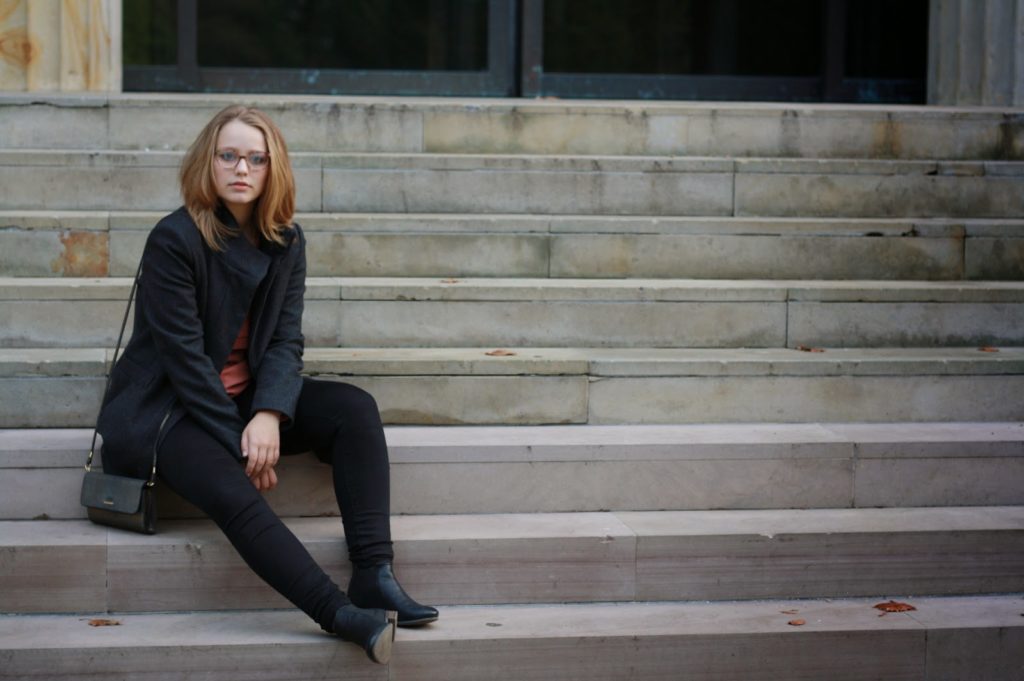 I already told you here that I'm in the desperate want of a pair of chelsea boots. And nobody will be surprise that I bought a pair in the last weeks. After a week full of thoughts like, I really like the brown one, but black fits my wardrobe much better, I like the brown one, I decided to take the black ones. And now they are here, matching my new coat perfectly. I'm falling in love with fall with every step I take in this super chick fall outfit. So, slowly my stubborn head accepts that summer is over and the sun is gone. But I'm looking forward, when I'm lying in the turkish sun getting a little tan in less than two weeks.